CPS in Italy have them on their website in 87,00:
http://www.pistonispeciali.com/EN/cars.htm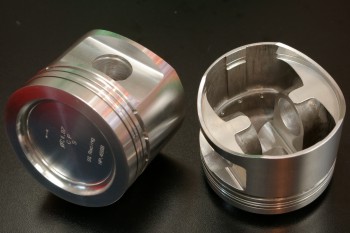 I asked for a price around a year ago and they quoted 780€ (+tax I guess, so roughly the same in GBP but taxed) and 30 day delivery time.
They would have done a single set with no problems, so probably even cheaper for a group buy and there should be no compromises in finding a size and CR that suits everybody.
No personal feedback on them however.
Hope this helps